The humor is leaking out of my eyeballs
"
— Ryan Cowlick, formerly known as Ryan Berkness, COO of Source Media…after crying and laughing so hard from his own joke. 
---
---
THE SECRETS to Pinterest's success
Pinterest. A startup wonder.
How did NYU's Ben Silbermann and Evan Sharp create such a success with this seemingly simple idea/venture?
According to Pinterest's FIRST investor, Brian Cohen, he attributes the startup's success to a few things:
1. Listening. Silbermann and Sharp were smart enough to listen and consult the advice and wisdom of their older and wiser investors. 
2. Happiness. Cohen observes that in everything I do, the two are always happy. He sees "almost a child-like fascination" in what they do. That's a new one.
Thoughts?
-Gabby, Editor at Source Media
---
Check out this infographic - more on the science of social timing in social media. 
-Ryan, COO of Source Media
---
E-mail Faux Pas - How To Optimize Your Campaign
E-mail marketing is certainly NOT a thing of the past. 
In fact, it's still found to be the number one marketing effort made by big businesses. 
Here's some advice on how to make those e-mails more successful at grabbing the attention of your potential audience, who are bombarded by an average of 247 e-mails PER DAY.
Words to utilize:
-Apply & Utilize [in the subject line]
-Opportunity
-Demo
-Connect
-Payments
-Conference
-Cancellation 
Words to AVOID:
-Confirm
-Join
-Press
-Invite
-Social
-Speaker
-Assistance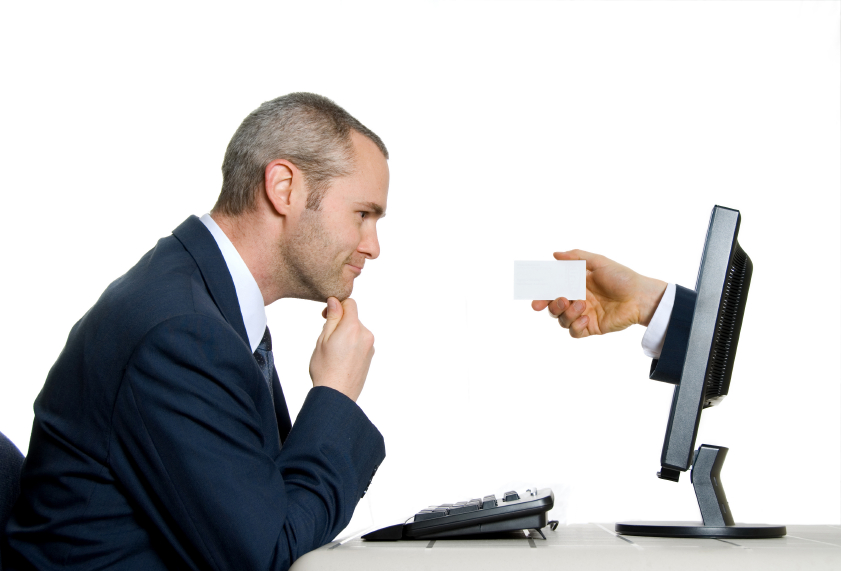 -Gabby, Editor at Source Media
---
FINALLY - A LinkedIn "Follow" button
LinkedIn "Follow" buttons are now available for company's to include on their websites. By choosing to follow the company on Linkedin, company updates will then automatically show up on their LinkedIn feeds. 
It's about time!
Read more, here. 
-Ryan, COO of Source Media
---
Pinterest & your business - step back
Pinterest - the latest social media buzz word. 
If you are a business person, trying to stay involved and up-to-date with social media, you may have been hearing about the new uber-popular site and wondering what it's all about. 
Pinterest is essentially a collection of online idea/inspiration boards. It's a bookmarking tool where users "pin" items they found online and think are particularly beautiful, unique or useful. The "pins" are displayed on their various boards, broken up into different categories for all of their followers to see. Some popular board categories are DIY, things for the home and favorite places. 
Pinterest is all about the visual. 
(You guessed it. The majority of users, at an overwhelming 97%, are women.)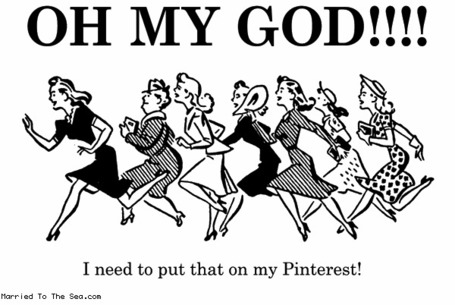 SO what if your business has nothing to do with DIY crafting, hip interior design or  vegeterian-friendly recipes…why should you care? Maybe Pinterest doesn't need your attention. BUT…
They hit the 10 million unique monthly visitors mark faster than ANY independent site in history.
Now, they're at nearly 12 million.
Daily users have increased more than 145% since the start of 2012 (TWO MONTHS, for those who need a little help with the math).
Side note: they've accomplished all of this with only a 12-person staff. Now that deserves a "hats off."
———-
SO. Maybe that info got your attention. But the point of this post is not to urge you to join Pinterest. The point of the post is to get you to take a look at this potentially lucrative platform and decide if it fits in with your company and its goals.
Take a look at Mashable's profile, below. They've got boards dedicated to "Tips and Tricks," "Web Humor" and "Infographics." Things that directly correlate to the purpose of the company that they can communicate in a visually appealing way. Things that consumers may find useful and interesting. 
For companies like Mashable, who seem to have a good handle on what Pinterest is all about, they're probably going to reap benefits from this. 
But, as I said before…don't get excited and create a profile just because Pinterest is pretty and popular. Think about this.
Do you sell tires? Don't join Pinterest and "pin" 524 images of tires and links to your website. No one on Pinterest is interested. Do you own a flower shop? Pinterest could be perfect for you to show off unique flower arrangements and aggregate different sources of advice for gardeners and flower lovers. 
Think Pinterest is for you? Click here, request an invite (yep, it's invitation only) OR login immediately with your Facebook or Twitter. 
Happy Pinning!
-Gabby, Editor at Source Media. 
---
Commentary: Bending the e-mail marketing rules
E-mail marketing is important. Maybe the "standard" rules you've been taught, aren't making you as successful as you could be. 
Sometimes, you just need to break the rules. 
#1 The Subject Line:
Industry standard: Reveal the e-mail content in the subject line. 
Think again: "Advice on how to be successful in sales" isn't necessarily very attention-grabbing, is it? But it's traditional. Our last holiday e-mail subject line was something like "What do Valentines Day and a blogging class have in common?" Something a little abstract might do a better job at attracting click- throughs. Try it. 
#2 Message Length, Timing & Frequency:
Industry standard: Keep messages short and to the point. Different studies involving different industries have different "ideal" times to send e-mails and how often. 
Think again: Sometimes your readers don't want overly-simplified information. Perhaps some information deserves more than a sentence. Test and measure this and see what works best for you - the same goes for timing and frequency. 
#3 Consistent Branding:
Industry standard: Consistency, consistency, consistency. Your audience needs to be able to recognize your brand. 
Think again: If your e-mail recipients keep seeing the same thing, over and over again (same type of subject line and same template) - you could be boring them to death and pushing them to ignore you and/or unsubscribe. Consider switching it up. 
This post inspired by an article by AWeber Communications. Click here to read more.
-Gabby, Editor at Source Media
---
INFOGRAPHIC: Flash Sales Triple Facebook Fan Interest
79% off Facebook fans EXPECT special deals.

---